Feedback from beta readers of Guardian are starting to trickle in. So far it has all been positive, and it appears we have done an excellent job of editing, two commas and a missing word is all that has been noticed. Everything is still ahead of schedule for a Dec 15 launch of Guardian.
I have started a page for
SBJones Publishing on Facebook
. To get a unique Facebook URL, I need a minimum of 25 fans. If you are a Facebook user please check out the page and become a fan. It's a lot easier to upload and find photos there as well. Click the link here to be redirected to my Facebook page.
When I originally outlined The Eternal Gateway trilogy, I had the intentions for it be movie ready. I have had people tell me that it is very visual and reads like movie. About half way through writing Guardian, I was asked several times if the trilogy was going to be it, or would there be more. Right now, as far as the main story with this set of characters, the trilogy is it. They say the best way to ruin a good trilogy is by writing a fourth book. However, there is enough material for countless projects set in the same universe. There is the five year gap between books one and two. The War of Antiquities is referenced several times and could be its own series. The Keratin Nation from 1,000 years ago when Angela Atagi was born can be its own series as well, and other character spin offs like the Mastersons.. And finally, the ultimate cheat is Mr. Eleazar and his time traveling days.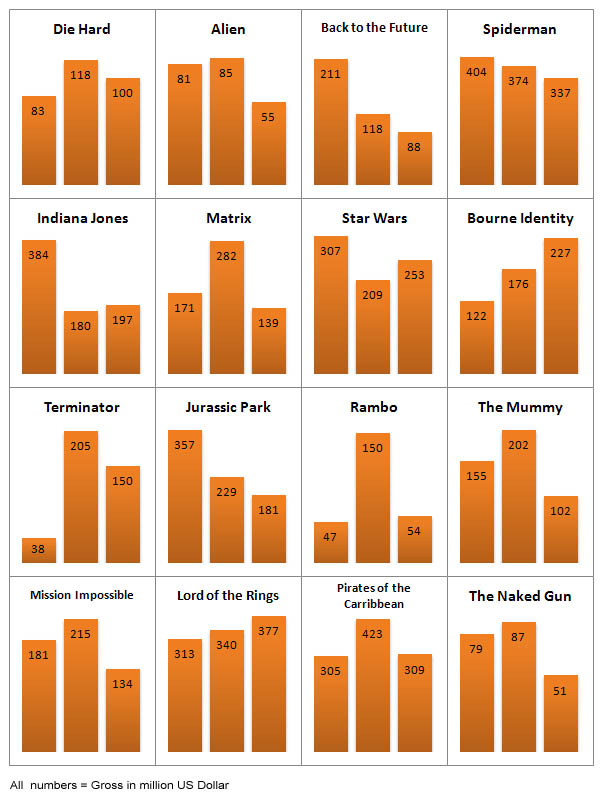 Anyway, the idea that the trilogy would be movies, morphed into the idea of an episodic writing project. The first place I looked was doing a 10 short story project for The War of Antiquities. I have the characters already like Therion, Vincent, and Duke Falconcrest. What I ended up going with is a five short story project called Hyperion. In the second book Hyperion Industries plays a minor roll, and in Sentinel the final book, it plays a much larger one. I recall reading on several forums and blogs that unnecessary back story and detail needs or should be cut from a lot of books. More often than not it just gets in the way of the story, slows it down, and pads the word count. Do you need to know the background of Hyperion Industries to enjoy or understand Guardian? No, so there shouldn't be 50,000 extra words of back story.
Another reason I chose to go with Hyperion Industries is more of a business and growth as a writer choice. First is the idea of entry points. With a trilogy, the only entry point for readers is the first book. This means you have 3 books for sale, but they all hang on that first book. If the customer doesn't like it, they will not be buying the other two. So one entry point. Doing a series of short independent stories gives me more entry points as well as a larger presence on the bookshelf. The next business decision for trying some short stories comes from Joe Konrath. His blog post about writing 2 novels and 3 short stories a year is all it takes to make a living if you can muster up 5-10,000 fans to buy your work. Basic math and Amazon royalties will give you $5 if someone bought all 5 items. $2.99 for the novels and 99c for the short stories will give you a $25,000-$50,000 in annual income.
Next is growth as a writer. The Eternal Gateway is a sci-fi fantasy action book. There is some comedy and romance, but about the same amount as what you would expect from an action story. There is a lot of debate about changing genera's and confusing your readers, but I don't think anyone would feel that I betrayed them as an author with a short romance themed story, set in the same universe as the trilogy that involved the time traveler Mr. Eleazar. Or a murder mystery involving ties to Vincent and Mr. Eleazar. It's still steampunk, Sci-Fi and Fantasy. Some of the best episodes of Star Trek were episodes that did not involve epic space battles.
The Inner Light
episode from The Next Generation where Picard is trapped in the probe and lives the life of a dead society and
City on the Edge of Forever
where Spock and Kirk go back in time and fall in love with Joan Collins. Another idea I am toying with is writing one or more of these short stories in first person, instead of a third god's eye view that the trilogy is.
Let me know what you think of the idea about entry points, short stories, episodic writing or anything else. If you haven't clicked on the
Facebook link
, go ahead and do so now. Even if you're not a fan, you can still take a look at the development pictures. Lastly, happy Thanksgiving everyone.